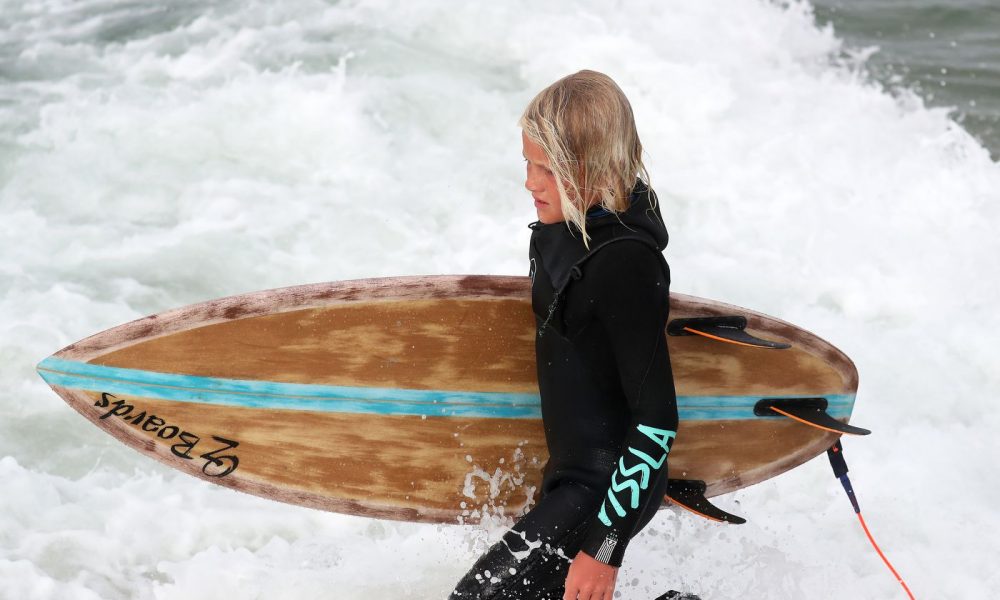 An 11-Years-Old New Jersey Boy, Carter Doorley, Surfs for 700 Days in A Row to Serve Humanity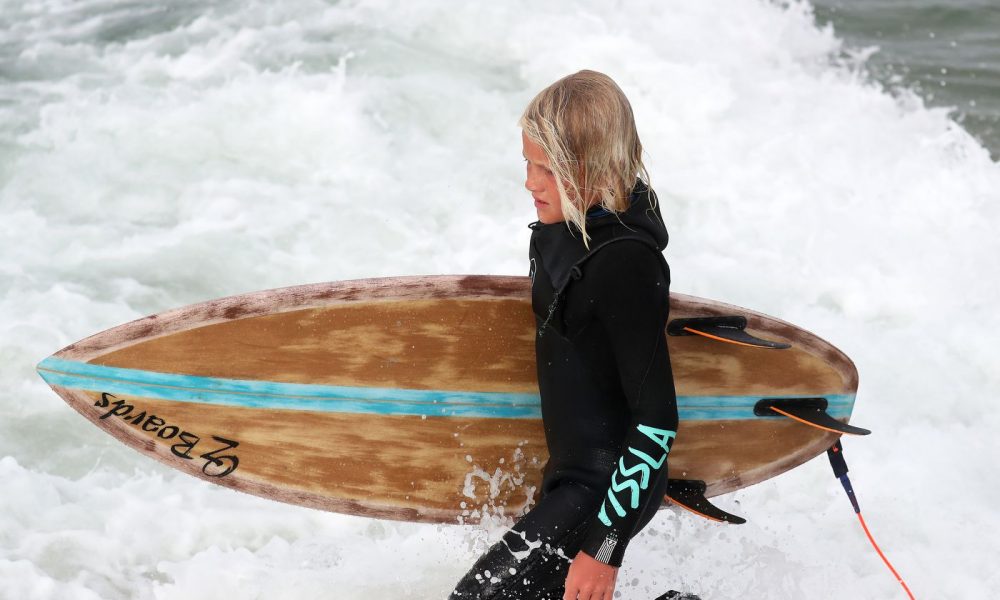 Selflessness is rare to see in this fast-growing and self-centered world. With all the seminars that revolve around "being the truest version of yourself" and being successful, affection for humanity is rarely found. And when it comes to teenagers, it is the rarest of the rares. Perhaps it is because of the sense of materialism that is embedded in kids through educational institutes and households.
However, there is an exceptional story that comes all the way from Brigantine, New Jersey. An 11-years-old teen, named Carter Doorley, is on a mission to raise money and help needy people across the states. He has spent 700 days – that translate into 23 months – asking for charity in a row.
The teen is a fifth-grade student who uses his surfing to collect charity. In an interview with the People, Carter tells the outlet that he loves what he has been doing for the last two years. "I have been doing this for two years now, and I can tell it is fun to do."
Where Did it All Begin?
Moving forward with the interview, Carter and her mom open up about the driving force behind this incredible journey. "He ( referring to Carter) taught himself surfing when he was 5 years old. And he will do it as a hobby," recalls her mom. "And when the pandemic hit, he was a trained surfer and turned out to be someone who loves surfing and is obsessed with it." It is pertinent to mention here that it is her mom who documents Carter as he surfs around. She shares every single day of her son's journey on Instagram through the account called @CarterCatchesWaves.
Carter has been into surfing for a while now. In 2022, he collected $320 for Funny Farm Rescue through surfing a wave for every dollar donated. Till then, Carter has raised a total sum of roughly $5,000 for different non-profit organizations and animal rescue centers.
"It has been a mind-blowing journey," his mom tells The People adding that they have never thought to be where they are today. "I am grateful to say that we have raised a decent amount of money for almost 20 non-profit centers. And this is where we find the sense of the meaning of life."
Apart from raising money through surfing, Carter also does other altruistic activities. He gathers Valentine's Day cards, cleans the trash on the beach while surfing, and even collects skateboards for the poor kids around him. Tiny as Carter's act may seem, it is a worthwhile attempt to make this world a better place to live in.